The
S
ociety for
B
io
C
hromatography and
N
anoseparations, or SBCN (previously European Society of BioChromatography - ESBC) is a scientific organization founded in 1986.
The Society for BioChromatography and Nanoseparations:
is dedicated to the development and refinement of biochromatography and bioseparation technologies;
facilitates collaboration and communication between members;
encourages the training and the participation to scientific meetings of scientists and students in biochromatography and bioseparation.
SBCN meetings are organized every two years to present last biochromatography and nanosepration innovations. Moreover, workshops and one-day symposiums are organized every year, in collaboration with industrial partners.


---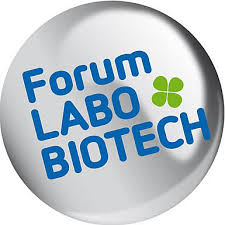 SBCN will be present at Forum LABO & BIOTECH 2015 held in Paris, Paris expo Porte de Versailles, from march 31st to april 2nd 2015, in the village of scientifc societies.

SBCN scientific conference "Protein purification" : march 31st, from 2:30 pm to 5:30 pm, room A.

---------------------> Program <---------------------